Welcome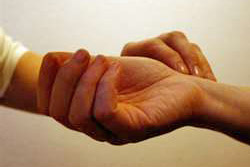 Welcome to Deirdre Kelley Wellness, located in the beautiful Brattleboro Health Center.
I offer Acupuncture, Face Reading, Functional Medicine and Hypnotherapy.
If you're looking to naturally enhance your health and take care of your body, you've come to the right place. I have learned, in the over 20 years I've been involved with healing work, that deeply relaxing creates the environent that allows the body to heal.
For this reason, I have continued to study Acupuncture at the New England School of Acupuncture, Functional Medicine with Dr Aviva Rom MD and Hypnotherapy from the Wellness Institute to create a synergistic healing environment, perfect for you to release, relax and heal.
As a NCCAOM-certified professional, I can help you transform your vitality and your life for the better. I can help you look and feel your best. And I can help you enjoy yourself along the way.
To get in touch with me, just click on "Contact Me" and send me a message